How to Best Define Your Target Market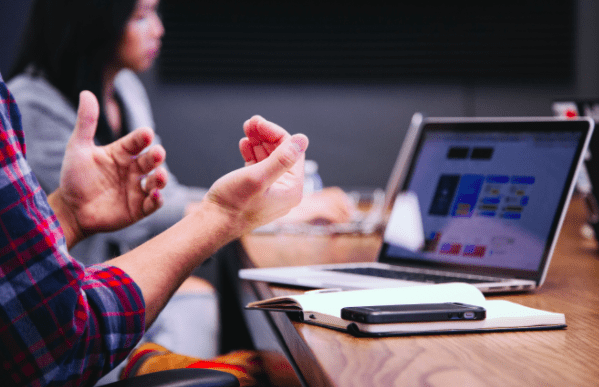 As a business, you're going to either have a product or different services that you offer to your customer base. When it comes to your marketing efforts, defining your perfect target market can be a tricky task. 75% of smartphone users expect to receive immediate, pertinent information as they search— meaning your business will want to have a clearly defined target market incorporated into your marketing goals. 
When it comes to a continuous project such as your company's marketing plan, establishing your prime target audience is important. When defining your target market, there are a few things your business should consider. If you're still unsure of where to begin, connect with JLB to get an expert opinion on your entire marketing strategy.  
Here are the best ways to define your target market:
Who are Your Current Customers?

Look at Your Competitors

Analyze Your Services

Choose Specific Demographics

How Does Your Ideal Customer Think?

Think About Your Target Market Options
Who are Your Current Customers?
When it comes to defining your target audience, it's important to remember you can have multiple versions of an ideal customer. Before you begin creating a new niche ideal customer, be sure to look at who your current customers are. What and why do they purchase products or services from your business? Look at their specific characteristics and interests. Learn which of your customers bring in the most business and why. This can be beneficial when it comes to creating your ideal customer base and sway the direction you choose to market your goods or services. 
Look at Your Competitors
When building your own business, looking at the way your competitors run and market their business can be very influential. You won't want to copy exactly what your competitors are doing— however, you can visually see how they interact with their customers. 
Taking a look at who your competitors seem to target and how they go about their marketing tactics can influence the way you tackle your own marketing plan. This also offers your business the opportunity to come up with other niche audiences who your competitors may have overlooked. 
Analyze Your Services
An important step in defining your target market is analyzing your current products or services. Be sure to write out a comprehensive list of everything you can provide to your ideal customers and how it would benefit them. 
Once you have your benefits listed, make a list of people who have a need for the benefits your business provides. For example, say you have a landscaping business that offers grass cutting services. A customer that could benefit from this type of service could be an elderly couple who lives on a larger piece of property in the area where your business is located. While this is a simple, general example— this would be a great base to start out with when defining a target market. 
Visit JLB for help from an expert web design company in Franklin, TN!
Choose Specific Demographics
When planning out your marketing strategy and defining your target markets, taking a deep dive into the demographics of your current and ideal customers is very helpful. This can cover a lot of ground and offer you the best insight into who your services could benefit.
When listing out you ideal target audiences, try to think about the following factors:
Age 

Location

Gender

Income level

Education level

Marital or family status

Occupation

Ethnic background
How Does Your Ideal Customer Think?
Similar to statistical demographics, looking at the psychographics of your ideal customer base is important too, and can play a big factor in obtaining business leads that convert to real customers. Psychographics deal with more personal characteristics of an ideal client rather than quantitative data. 
Things you may want to consider when building your perfect target market are as follows:
Personality

Attitudes

Values

Interests & Hobbies

Lifestyles

Typical Buying Behavior
Determine how your products or services can fit into the lifestyle or buying habits of your target customer. What features of your business are most appealing to the psychographics of your client? Where does your ideal customer get their information from? How can you best access these target markets? Identifying the answers to these questions will help you not only establish the best target markets for your business to follow up with, but can set you up to create a successful marketing strategy. 
Think About Your Target Market Options
After you've established what you feel to be a good target market, you'll want to ask yourself a couple of questions. Are there enough people who fit this criteria? Do I understand what drives my target audience to make buying decisions? Can this audience afford my products or services? How will I reach my target markets? 
Considering these questions can make or break your target audience ideas. Remember that the more specific you are, the better as you can have more than one niche market. Understanding your audiences can help you figure out how to effectively communicate your services to them. Once you know who you intend to target, it becomes much easier to figure out which media you can use to reach them as well as what types of marketing messages will resonate with them. 
Hiring Your Marketing Partner 
If you're looking for a team of industry experts to provide you with the latest resources that will take your business to the next level, then outsourcing your marketing needs might be the right move for your business. 
At JLB we provide "business-class" web design services, SEO and digital marketing all in-house with full support. We can help your business define your perfect target market and provide your customer base with the right resources. Our number one goal is to deliver affordable, high-end custom websites with a private collection of proven tools and services that give your business the ultimate advantage. Our results are amazing— just see for yourself! Contact JLB today. 
Have A Project For Us?
Website design services & digital marketing tailored for user experience and
attracting the right traffic for you with support-that-matters!
Contact Us