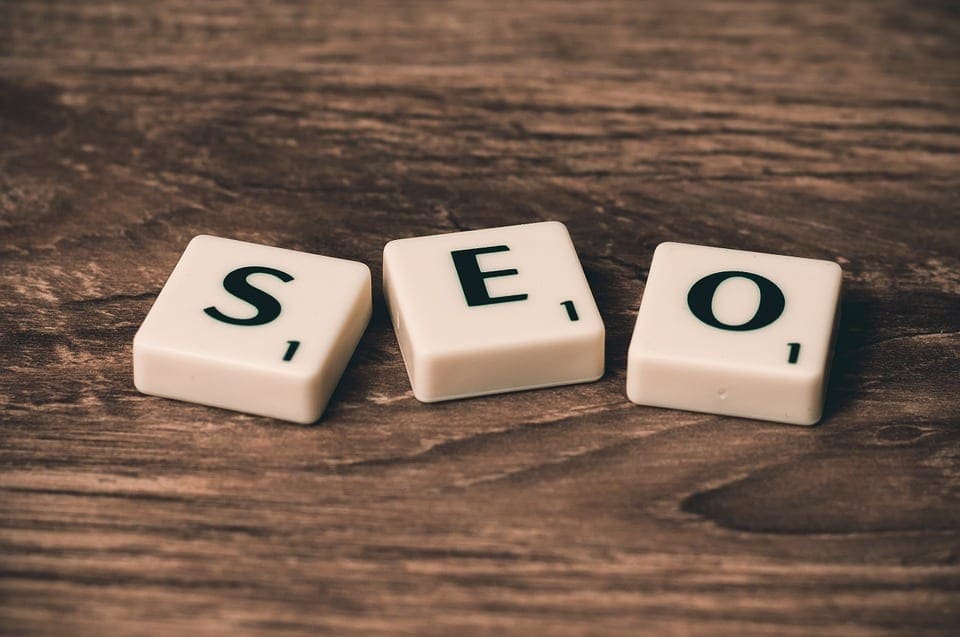 How Much Does Good SEO Cost?

Every website needs SEO! Why? Because SEO garners organic growth of your company. Years ago you would find and contact a local business by opening the yellow pages. As it currently stands – Google is the phonebook (among other things). If you want business, ranking highly on Google is imperative. Proper SEO provides your business' the best chance to rank highly. Marketing research has proven that 94% of all consumers search the internet for what they want to buy.
We know we need SEO.  So, how do you know how much to pay or who to trust? Learn how to set expectations, spot low-quality knockoffs and learn some of the price ranges you should expect to pay for quality SEO in today's market.
SEO is critical to increase brand awareness, build targeted traffic, and promote your organization's performance in the search results.
While the benefits of good SEO are clear, the cost of accomplishing an SEO strategy can vary significantly depending on the goals of the company and the type of strategy being implemented. No matter your budget, any costs associated with proper SEO should be viewed as an investment for your business. As with any investment, the sole goal is a positive ROI.
Prior to signing on any dotted line, focus on being realistic with your goals, which will help you determine an appropriate budget to spend on your SEO investment.
Hire and Pay for Proven SEO Results

When shopping for SEO, it's best to consider all of your options and the costs associated with each of those options.
Choices can include hiring an SEO specialist or team internally, or contracting a dedicated SEO agency. Here are a few points to consider with each:
Internal Hires: Hiring an internal SEO specialist or team will be more expensive upfront due to training costs. When finding the ideal candidate, note that they should have a wide range of skills that should include: link building, technical SEO understanding, content marketing, social media know-how, and an analytical mindset.
However, this can get very expensive and it is not uncommon for a veteran SEO to make over $100,000. In addition, you'll generally need to hire a team to handle all of your SEO needs and not put all the responsibility on one employee.
Marketing Agencies: These agencies often offer SEO as a service to their other service offerings but check to see if SEO is a primary focus or skill set.  You should ensure that they have the technical know-how prior to contracting. SEO costs associated may be less expensive, because their SEO services could be bundled within packages, but this can be an excellent option if your business is looking to accomplish a variety of online marketing goals concurrently. In some cases, this can be the best advantage as the agency can leverage the website, software and other items to benefit SEO.
Dedicated SEO Firms: Firms solely focused on SEO, generally have great SEO experience as they tend to consistently use and practice SEO techniques. However, it's important to note that these firms don't have the ability to manipulate other things that can greatly affect SEO like the web software, hardware, security items, etc.  This option may be the better if you are handling very broad technical, individualized, project-based, or ongoing and fast changing SEO specific needs.
How Much Should SEO Cost: SEO Cost Models
How much SEO costs your company will obviously vary greatly depending on the needs of your organization and the experience level of the service provider you choose, but you should expect to pay within these price ranges below based on service type you decide to move forward with.

SEO Monthly Retainers and What You Get:
This is perhaps the most popular pricing model and the cost increases with the needs of your organization.
(Sub $500/mo):
Generally, sub $500 is NOT SEO and should be avoided.  Unless you are a hyper-local company that has virtually no competition and your site is very small, you should be careful when purchasing SEO for less than $500 per month. Most companies that work in this area automate a lot of the work, use overseas labor for content, and only do basic on-site technical work or don't do any work and take your money.
($1000-$5000/mo):
Smaller companies with low to medium competition and less complex websites can usually get by with paying this amount, but should understand that prices at the lower end of this scale could indicate inexperience or a lack of proven results. SEO requires consistent quality, regular content manipulation and creation, high-quality link building, and a strong focus on optimizing conversions, usability, and accessibility; it's difficult to find all of these services, correctly performed, at the lower end of this scale unless you are working with an agency that has been in business for a while and knows how to produce quality at scale.
($5000-$10,000+/mo):
In this price point, you are either needing national SEO strategies or you can expect to find more established SEO companies with a proven track record of success in competitive markets. This price point can often give your company access to a dedicated SEO team that employs professional copy editors, content managers, conversion specialists, web development experts, link outreach specialists, account executives, and analytics experts that will ensure success and give you the support you need.
($10,000-$20,000+/mo):
Companies with ambitious goals tend to work at this level with an SEO partner that manages the entire process from start to finish. Not only does your business get access to a senior SEO team at this budget, but this investment is likely to drive substantial results since the entire project is well-funded, providing more opportunities for your search partner to perform.
If the market you are trying to dominate has lots of competition, you can expect to make this type of investment for at least the first year or two. In fact, it's not uncommon for companies to spend well over $100,000 a month on SEO if they are targeting the most lucrative keyword spaces.
Risks and Considerations When Choosing a Solution
Choosing the right SEO solution requires careful research to ensure that you are matched with the correct service partner to drive results. When shopping the market, look out for these red flags:
Instant Results or Overzealous Guarantees
No matter how top notch the SEO specialist, agency, or consultant, they should not be making any guarantees about overnight performance or quick, guaranteed results. Good SEO can take up to six months to begin positively affecting your campaign.
The SEO provider you choose should explain the details while you talk with them on how they plan to achieve your goals within a given timetable. For more complex campaigns, you can expect that it will be closer to 12 months to start seeing significant returns.
Suspicious Link-Building Techniques
Be wary of any strategy that recommends purchasing large quantities of links, followers, or email lists. In the short term, these techniques can accelerate your SEO efforts, but this could actually damage the reputation of your website.
Google and other search engines look for suspicious or SEO activity and if discovered, they can penalize or even blacklist your website. Make sure the provider you are working with has experience with dealing with penalties and knows how to spot sketchy backlinks.
It's not uncommon these days for competitors to use some of these bulk techniques to negatively affect the SEO of their competition. A good SEO company will know how to protect you from these problems, and if the worst happens they will know how to quickly repair any issue.
Under Market Value Cost Options
Although a low-cost option appears to be a good value at first, this is generally an indication that the employee, consultant, or agency is actually lacking experience or a background of proven results. This isn't always the case, as some up-and-coming SEOs are looking to build their track record and reputation by offering their services at a lower price point.
Be sure to ask them why their prices are lower than average and about their previously successful clients to help better inform you in making a decision moving forward.
Expensive Solutions Without Proven Track Record
It's a given that some SEO options are going to be more expensive than others, but these solutions should have a reason to be within a higher price bracket. When considering these more expensive options, ask the SEO agency for past and present client references and look for proof that they have generated success with campaigns that align similarly to your goals. Ask them for an in-depth proposal based around your goals and have them articulate why their services are more beneficial than other SEO options in their market.
It's Worked for Other Businesses
You should never assume that a specific SEO solution will work just because it's worked for other businesses in your industry or other companies that you've worked with in the past. Each business has unique search needs and goals to accomplish and limiting your options by sticking with a single solution may be a mistake.
For example, just because content marketing worked great for a tech startup, doesn't necessarily mean that those same techniques will work for local retailer.
When choosing an SEO solution that is right for you, price should not be the only consideration, but because we are often motivated by financial figures, it is important to weigh the cost of good SEO prior to making any decisions.
To be better prepared to make the correct decision for your business, find a solution that fits within budget, strategically aligns with the needs and goals or your organization, and can provide measurable ROI over time.
How much would you expect to pay for a good SEO solution? What goals have you created that an SEO specialist or agency can help you accomplish? What do you think is the most important aspect in SEO to consider when finding the best solution?
Have A Project For Us?
Website design services & digital marketing tailored for user experience and
attracting the right traffic for you with support-that-matters!
Contact Us