What Sets the Best Web Design Companies in Nashville Apart?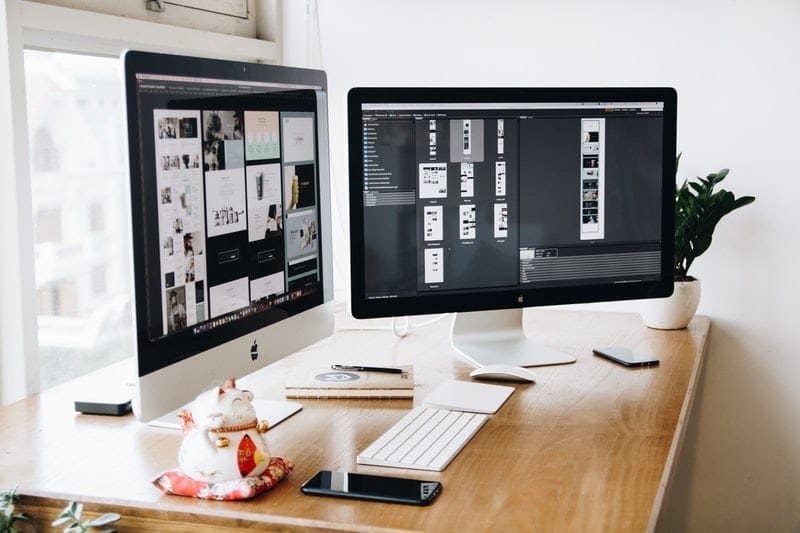 The first thing a new visitor is going to notice about your website is the overall design. This includes the layout of images and text, the videos and buttons, as well as the overall navigation. Web design dictates how easy and enjoyable it is for a visitor to interact with your website.
And just like anything else in the world, there are websites that have been designed well and others that don't quite accomplish their goals. So what makes the difference between these two outcomes?
The best web design company will produce a website that is not only beautiful but functional. There is a list of services these companies will provide that lesser web design firms might not offer.
So how do you know if you're using the best web design company or perhaps someone with much less experience?
7 things to look for when you are looking for a Web Design Agency:
Expert Design Skills
Broad Market Knowledge
Collaborative Process
Ability to Update Content
Complete Services
Continued Support
Satisfied Clients
---
Expert Design Skills
The initial impression of a new visitor is going to happen instantly and it's going to be based on how your website looks. This will be a very important moment because even if they don't explicitly think about it, this will set the base for how they feel about your website.
The best web design company will have the ability to produce beautiful layouts and designs. This includes an interesting color palette along with balanced incorporation of images and text.
Broad Market Knowledge
Industry trends are constantly evolving. This is true for the web design industry as well as the industry of potential clients. The best web design firm will need to understand both of these aspects to create the most effective website for you. Competitor research, keyword reports, and the ability to offer the newest features will inform a well-designed and useful website for your visitors.
Your website needs to further your brand image, but it also needs to convert visitors into customers. The process to accomplish this needs to be informed by research and information.
Collaborative Process
You should be ecstatic when you first see your website. And in order to make this happen, the best web design company will need to listen to their clients' wants and needs. Your website represents your company, so you should have the ability to incorporate your ideas into the process.
The first group that needs to be impressed by the website is the client. And that's not going to happen if the web design company doesn't listen to your ideas. Web design is a back-and-forth between the client and the designers. Your opinion matters.

Ability to Update
Your website, much like your company, needs room to grow. There are going to be new offers and new services. This means your website is going to have to adjust itself over time. A static website that hasn't been updated in years makes it seem like the company either doesn't care to move forward, or simply hasn't.
The best web design company will make it easy and help you update your website as you need. Don't let your website grow old and dusty. Stay on top of recent demands and show your customers that you pay attention to the fine details.
Complete Services
Providing a great-looking homepage and intuitive navigation is a huge benefit to the client. And many web design companies are satisfied with providing this service and moving on. However, the best web design company will offer this to their clients and continue to provide necessary services to make sure the website is a success.
Marketing services help people to find your beautiful website after launch. Because after all, what's the point in having a great website if nobody finds it?
Continued Support
Technology can be confusing. And unless your industry is involved with operating a website, you are probably going to have questions. Your web design company should offer continued support to make sure everything is running as smoothly as possible on your website.
You don't want to wake up one morning and find your website unresponsive without a means of getting it back up and running. Continued support from a reputable web design company will continue to work for you to make sure your website runs just as well as it did at the first launch.
Satisfied Clients
A web design company's previous work is the best way to see exactly how capable they really are. JLB proudly displays past work. A company that doesn't stand behind its work probably doesn't produce the best final products.
Designing a website can be a lengthy process. You don't want to start going down this road with a web design company that is anything but the best. JLB can produce a website that not only looks great but provides everything a visitor needs to understand exactly what it is you do and why you're the business to do it.
Have A Project For Us?
Website design services & digital marketing tailored for user experience and
attracting the right traffic for you with support-that-matters!
Contact Us