The Cost of a Website From 1995 to the Present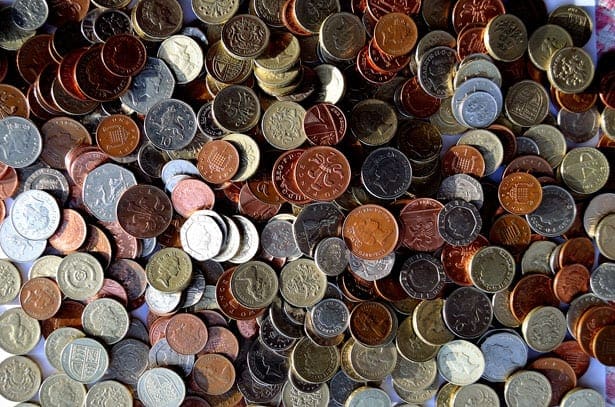 We were researching about technology finance and found this interesting research by webpagefx.com.  They examined the average costs of websites over time and focused on what websites should cost going forward.  We found this fascinating.  Take a look at tell us what you think.
What is the Average Website Cost?
Here is what webpagefx.com's research found:
Like other goods and services, the costs associated with designing, developing and building a web site have changed over time. A website's value is drastically different now than it was even a couple of years ago, and will forever be changing. The above chart provides a timeline of historical dates compared to web site cost.
The basis for the chart was a small business that wanted a professional web site with approximately 15 pages, website and email hosting, a domain name, and an aesthetic quality level of around 7/10.
Why Has Website Cost Fluctuated So Much?
Here's a look at how both the high and low end of website design costs have fluctuated over time:
Many websites now require responsive website design. Responsive design means that a website is designed for functionality on desktops, tablets and mobile devices. With hundreds of possible screen sizes, it isn't difficult to understand why responsive design has driven the high end of website cost upwards. The necessity of having a website with responsive design is one reason for the widening gap between the highest and lowest possible costs for a website.
Although responsive design has driven the high end of website pricing up about 20%, it is definitely not something that most websites can afford to skimp on. Websites priced at the higher end of the cost scale due to responsive design needs may spend more money, but they are also able to adjust their website design and functionality to provide better visitor experiences on tablets and mobile devices. This ensures that their visitors experience their website smoothly and efficiently, increasing their potential for reoccurring customers.
Websites in the $2,200 range rarely include responsive website design elements, and so they are generally less expensive. However, tablet and mobile visitors do not receive a device-specific web visitor experience and so are less likely to return to these websites.
On the lower end of Web design pricing, competitive industry pressure and advancements in Web design tools pushed pricing down by about 10% just in 2014. First, there are now substantially more competitors in the web design market today, perhaps as many as ten times more than a decade ago. Jobs for Web developers and computer network architects were expected to grow 22% by 2020, which is faster than the average for all occupations in the U.S. Because so many jobs are being created in this market, competition is driving the low end of website pricing down.
Second, modern tools have made it easier for Web designers to create great looking websites. Advancements in web design tools have contributed to the inexpensiveness of the lower end of website cost. Many free web design tools have been created and made available to the public, giving websites access to design tools that they likely would have had to purchase only a few years ago. This allows almost anyone to create a website or design graphics for free or at very little cost.
However, it does pay to spend the money to have a professional company create or redesign your website. While free tools can be useful, you are more likely to get a better, more reliable website if you pay to hire a professional web design company. Websites built on free tools often lack a unique identity because free templates usually only allow a certain extent of customization. Websites using those tools may have no brand identity or may have trouble attracting traffic. Cheaper isn't always better. But what is a reasonable cost for what your website needs?
Due to the increasingly disparate costs of websites, with freelancers charging as little as $500 and other agencies charging tens of thousands of dollars, the WebpageFX team developed a website cost calculator to help website visitors attempt to put a price tag to their website project. Simply slide the movable bars down the gauge to find the estimated cost of your website.
Why Has the Base Cost of Website Design Changed So Much?
Based on client surveys and our team's research, the above data demonstrates a significant decrease in the base cost of a website over the last decade. We believe that the reason for this drop in website cost is driven by two factors.
First, there are now perhaps as many as ten times more competitors in the web design market today. Second, modern tools have made it much easier for Web designers to create great looking websites in much less time than before.
These factors have also led to some unforeseen results. Most notably, in the last few years, the cost of web design has become more disparate. After further analysis, we believe these trends can be explained through the increasing demand for cost-effective websites along with the drive for higher-end, interactive and highly functional designs.
In other words… as websites become the marketing standard for all businesses, the competition grows to produce higher-quality, lower-cost designs. With more Internet competition, a company now needs to work harder to differentiate its site from those of its competitors.
How Much Does a Website Cost Per Month?
The monthly costs for a website may fluctuate based on which services you are utilizing from month to month. However, if you have an Internet marketing package that includes ongoing optimization or other services, you may find that the cost is relatively similar each month.
Monthly, you should expect to pay for your website hosting, SEO or other ongoing optimization, any content creation or link building services, and special design projects. This may cost anywhere from $100 to $1000 a month.
Visit JLB in Franklin, TN to build your competitive website!
How Much Does a Website Cost Per Year?
A website's yearly costs depends on the number of ongoing services associated with it, as well as any special, one-time-only charges or projects. For example, you may factor in the cost of a new logo design, or a website redesign, which are typically one-time-only items. If your Internet marketing company performs the same tasks month after month with only one or two special tasks or assignments, your yearly costs will range anywhere from $1500 to $15,000.
Unfortunately, it is difficult to figure out how much your website will cost without knowing what services you need! So in order to help you better understand why a website costs what it does, or what your site will cost on a monthly or yearly basis, you can read the section below about website components and their costs. This may help you better answer your original question of "how much should a website cost?"
Hiring Your Web Design Partner 
If you're looking for a team of industry experts to provide you with the latest resources that will take your business to the next level, then partnering with JLB might be the right move for your business. 
At JLB we provide "business-class" web design services, SEO and digital marketing all in-house with full support. We can help your business create a user-friendly, competitive website with the right resources and at the right cost. Our number one goal is to deliver affordable, high-end custom websites with a private collection of proven tools and services that give your business the ultimate advantage. Our results are amazing— just see for yourself! Contact JLB today. 
Have A Project For Us?
Website design services & digital marketing tailored for user experience and
attracting the right traffic for you with support-that-matters!
Contact Us