Web Design Package for Small Businesses in Nashville
This package offers – Beautiful Website Designs, Room to Grow and Great Support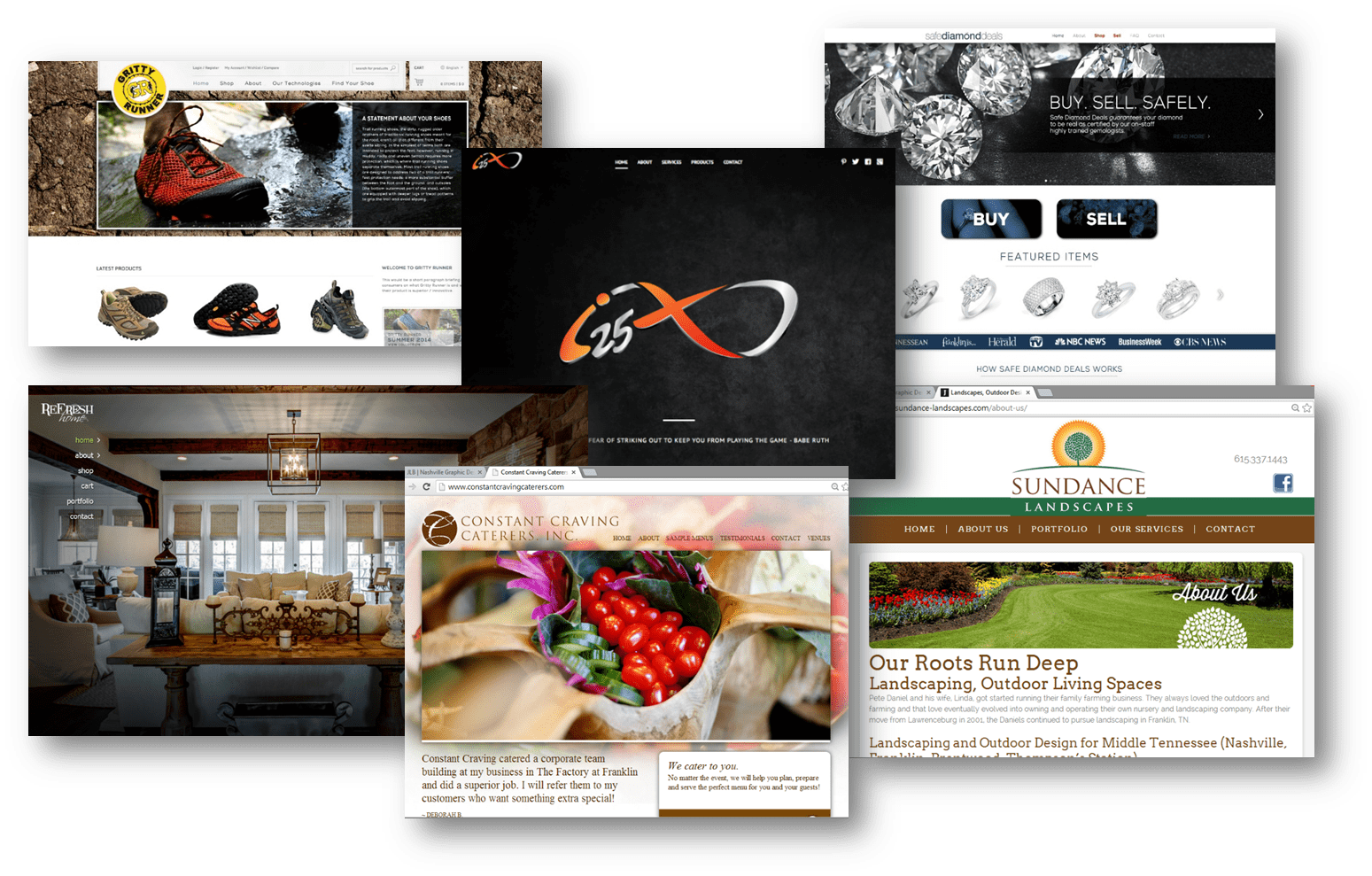 "They coached us, encouraged us, listened to our questions and comments, and above all, exhibited great patience as we worked together through the process. We thank them for giving us a beautiful and extremely functional web presence!" – BrightStone
.
Who is JLB? – An award winning web operations & technology marketing services firm
Specialize in:

Great design, focused on online brand and identity
Development/integration of manageable and scalable Web technology
Business class and long term marketing and support

What makes JLB different

True one-stop partnership for all your web business needs. Concept to support.
12 years of successful processes and learnings.
Industry best team and alliances.
.
Professional Business solution – PRICED RIGHT!
$1,950
for a custom, professionally designed, website

– that is amazing!
Have a project? We should talk about it
Concept, Design, Develop, Host and Support. Redesign or new design, we are a one call partnership for your internet marketing needs. Look forward to talking…

Client Testimonial
"As a 36-year-old machining and fabrication services business, we were desperately in need of an expert design firm to keep pace with our competitive industry. We interviewed several designers, but found that JLB's talented team was the most creative, innovative, and professional. Choosing JLB has been a great decision! We are fortunate to have JLB be a part of the BMC Metalwork's future as we continue to enhance our business." — Jimmy Phillips, President, BMC