Author: JLB
Published On: August 5, 2020
Successful eCommerce Website Elements
Online shopping has grown in popularity over the last decade. The emergence of Amazon and other huge online retailers has forced many companies to increase focus on their ecommerce capabilities. Any new company is going to need to make online sales a large portion of their efforts in order to compete with more-established competition.
The increased prevalence of mobile devices has had a lot to do with this expansion over the last decade. More recently, COVID-19 has placed an even larger focus on online shopping. These trends were easily-seen before the pandemic, but they have become exacerbated since the early months of 2020.
But it's not too late to put a few best practices into place for your ecommerce website design. Customers will continue making use of the ease and safety associated with online shopping.
Here are 8 essential elements of effective ecommerce website design:
Responsive Website Design
Clean Layout
Clear Navigation
Search Functionality
Crisp, Attractive Images
Informative Product Descriptions
Streamlined Checkout Process
Easy-To-Find Customer Support
---
1. Responsive Website Design
There are many different ways for potential customers to access your website — smartphone, computer, tablet, etc. There are a variety of models for each of these types of devices, and they all have differently-sized screens. Responsive web design ensures your website is not distorted, rearranged, or otherwise difficult to view depending on the type of screen being used to view it.
Annoyances like excessive scrolling, cropped pictures, or inaccessible navigation bars will encourage a visitor to take their business elsewhere. Make sure your content is able to be viewed on all types of devices.
2. Clean Layout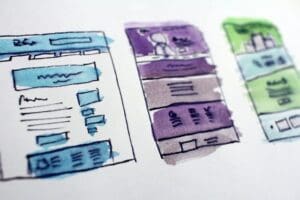 Straightforward, clean, and intuitive website design encourages visitors to dig deeper. It can be tempting to cram a ton of information, pictures, and videos onto your website. The more content the better, right? This runs the risk of overwhelming your visitors.
A more simplified design places greater weight upon the content included on your website. This helps to direct the visitor's attention and make it easier to guide them through the sales funnel.
3. Clear Navigation
People need to be able to easily move through the different sections of your website. A clear navigation tool is essential to accomplishing this. You should also separate your various categories of products and services to make it even easier for your visitors to locate the items they need.
One of the main goals of ecommerce website design is to make it as easy as possible for your visitors to find a product that satisfies their needs.
4. Search Functionality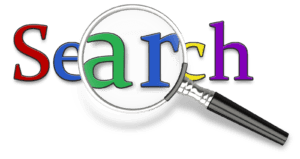 To continue along with the idea of making it easy for visitors to locate particular items, search functionality makes the process much easier. Visitors don't like to weed through multiple pages if they are in search of a singular item. This can lead to them growing frustrated and finding another provider for the service.
Ecommerce web design can include a search bar within your web pages. This makes it much easier for them to locate their item and move to the checkout procedure.
5. Crisp, Attractive Images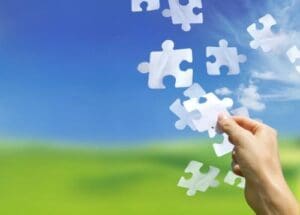 Another goal of ecommerce website design is to draw in your visitors. You are trying to entice them and convince them to look deeper into your website and offerings. High-quality images catch your visitors' eyes. And once you have their attention, the images continue to help see your products.
One difficult aspect of online sales is that potential customers aren't able to see an item in-person. Quality images will help get over this hurdle and help them envision what it will look like once it arrives.
6. Informative Product Descriptions
The other side of that coin are the product descriptions. Interesting and accurate product descriptions will act as a sales pitch at the same time as provide more information to help your visitors better envision the product.
Product descriptions are your opportunity to speak directly to the consumer. Make sure you are getting the most from this interaction with effective content writing.
7. Streamlined Checkout Process
The checkout process is another area that causes many online shoppers to change their minds. Boil down the checkout process to the essentials. Provide the option to make an account for future transactions, but don't make it required.
You should also enable your system to take multiple forms of payment. Consumers use a wide variety of payment methods and are likely to abandon the transaction if their particular method isn't supported.
8. Easy-To-Find Customer Support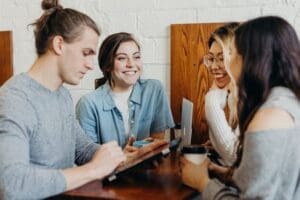 We've touched on the difficulties inherent in purchasing an item online. A great tool to get past this hesitation is to offer assistance. Chat bots, customer service lines, and an easily-located return policy will go a long way to encourage a customer that has some reservations to complete their transaction.